We are a full-service residential and commercial general contracting service located in the heart of Toronto, Canada. Our team of experienced contractors specialize in providing quality construction services to our clients.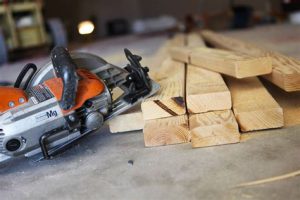 At Thomas James Environmental, our goal is to make the general construction process as easy and stress-free as possible. We understand that every project is unique, and we take the time to understand our clients' needs and goals in order to develop the perfect plan of action. We strive to provide outstanding customer service and are dedicated to ensuring that all of our clients are completely satisfied with the results of their projects.
Not only that, but we offer a wide range of services including new construction, remodelling, renovations, additions, and repairs. Our team of licensed and insured contractors are knowledgeable and experienced in all aspects of the construction process. At Thomas James Environmental, we use only high-quality materials and take great pride in our craftsmanship. We ensure that all of our projects are completed on time and within budget.
At Thomas James Environmental, we understand that your home or business is a major investment. We are committed to providing quality workmanship and excellent customer service. We strive to exceed our clients' expectations and ensure that their projects are completed to their satisfaction.
If you're looking for a reliable and experienced general construction contractor, look no further than Thomas James Environmental. Contact us today to learn more about our services and to get started on your next project.