Starting a project off right usually begins with a solid demolition team to remove any existing building materials, or buildings not needed to begin your new work.
Hiring the right demolition team can often set the tone of a project and set up your schedule for the remainder of the project. Our hands-on approach to project management along with skilled, enthusiastic workers are just a couple of the ways we make sure every project gets off to the right start.
What Is Selective Demolition?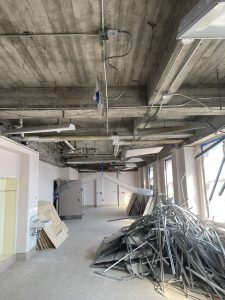 Selective demolition is a type of demolition that occurs when parts of a structure need to be demolished while the rest remains intact. This is typically done when a building needs to be remodelled or renovated.
Selective demolition requires more planning and precision than traditional demolition because the surrounding structure needs to be considered.
The first step in a selective demolition is to create a plan.
This plan should include all the details of the selective demolition, such as which parts of the structure need to be demolished, how the surrounding structure will be supported, and any safety precautions that need to be taken. It is important to ensure that all the necessary details are included in the plan to prevent any potential problems.
Once the plan has been created, the next step is to assess the structure for any potential hazards. This includes inspecting for any structural weaknesses or other potential risks. It is important to identify any potential hazards before beginning the selective demolition so that appropriate safety precautions can be taken.
The next step is to prepare the site for selective demolition. This includes disconnecting utilities, such as power and water, as well as removing any hazardous materials. Any debris that is created during the demolition should be properly disposed of.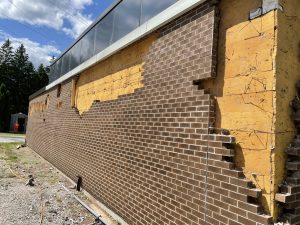 Once the demolition is complete, the area should be cleaned up. This includes removing any debris and restoring the area to its original condition. Any utilities that were disconnected should also be reconnected. Selective demolition is an important part of remodelling and renovation projects. It requires careful planning and precision to ensure that the demolition is done safely and efficiently. By following the proper steps and taking the necessary safety precautions, selective demolition can be successfully completed with minimal disruption.
Why Work With Us?
Thomas James Environmental provides a wide range of services, from specialized, selective demolition, and interior strip–outs. We use modern, state–of–the–art equipment and the latest safety protocols and safety gear to ensure that our job is done safely and efficiently.
Our experienced and highly trained personnel have extensive experience in the demolition industry, so you can rest assured that your project will be completed with the highest level of care and attention to detail. Furthermore, we offer competitive rates and a commitment to customer service that is second to none.